If you are thinking of redecorating your room or are just in the process of designing it, here are some bedroom essentials items that you should take into account. Every room should be decorated or have most of these objects to make it original, cozy and make it your sanctuary special and private. What are good room accessories?
Bed
A comfortable bed is the most essential piece of furniture in a bedroom. It should be the right size for the room and provide proper support for a good night's sleep.
Mattress
A good quality mattress is essential for a comfortable and supportive night's sleep. Consider your preferred level of firmness and choose a mattress that meets your needs.
Pillows
Pillows are important for neck and head support while sleeping. Look for pillows with the right firmness and support level for your sleeping position.
Bed linens
Soft and comfortable bed sheets, a duvet cover, and pillowcases are essential for a comfortable night's sleep. Look for high-quality materials, such as cotton or linen, that are easy to care for.
Lighting
Good lighting is essential in a bedroom. Consider a combination of overhead lighting, bedside lamps, and task lighting to create a well-lit space that's easy to navigate.
Storage
Bedroom storage is important for keeping the space organized and clutter-free. Consider adding a dresser, nightstands, or a closet organizer to store clothes and other items.
Window treatments
Window treatments, such as curtains or shades, can add privacy and help to control the amount of light in the room.
Decor
Personalize your bedroom with decor items that reflect your style and personality. Consider adding artwork, plants, or other decorative items that make the space feel cozy and inviting.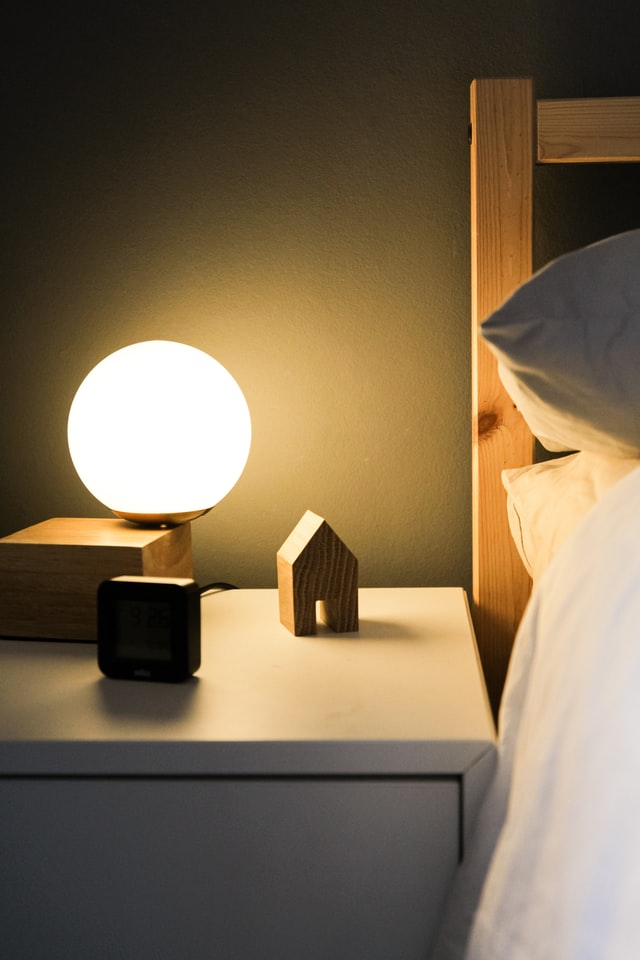 Be the envy of all your friends and make it the perfect place for a sleepover or meetings with a wine company. You can now this as a checklist for your bedroom improvement project.
A string of lights
In the market, today there are a thousand very beautiful designs that you can choose from, even why not be original and choose a specific model? We recommend that you find lights in the shape of a pineapple, flowers, or whatever you like to give your room light and color. How can I make my bedroom look good? Get a set of string lights.
Hugging pillows
The idea is to fill your bed with pillows in different models so that it looks cozy and very beautiful, and it is that it gives a special touch to the room. Choose comfortable, huggable pillows so you can use them while you sleep or while you study.
[ Best Cooling Pillows for Side Sleepers ]
Fruit-shaped pillows
Following the previous idea. Why not combine pillows with original designs? You can choose your favorite fruit from strawberries to a tender avocado pillow. This depends on your taste and the choice that goes according to your decoration.
Lamps
To give a more warm and intimate touch to your room, you cannot stop placing a lamp on your bedside table or near your reading chair. This object is versatile and perfect when you want to have a subdued atmosphere in your room to relax or meditate. Choose the model that best suits your style and decoration. Take on the challenge!
[ Best Bedside Reading Lamps ]
Teddy bears
If you are fond of stuffed animals, why not find an innovative and current model? Believe me that you can get teddy bears online that at the same time are speakers to play your favorite music from the comfort of your room.
A mosquito net
To give it a romantic touch and that touch of a princess room, why not put a mosquito net? You can choose between several models, shapes, and more! Our recommendation is to get a model with refined feathers to give it an original touch.
[ Best Mosquito Killers for Bedroom ]
Wall accessories
Why not decorate your wall with accessories and objects that shine? You can get blackboards, hearts, stars, and letters to make your name and continue to light your room especially together with the lamps.
Tablet support
If you want to watch Netflix from the comfort of your bed and you don't want to spend all that time holding the tablet or looking for a position with your pillows. You can get a bee holder to place your tablet so it doesn't move around and watch your favorite movies and series without much protocol.
A blanket to sleep on
Get an ultra-soft blanket to cover you from the cold, you can get it made of synthetic fur (pet friendly) or there are also designs made with beautiful soft fabric pompoms to be more comfortable while you sleep.
[ Best Weighted Blankets for Anxiety ]
A calendar for your wall
Plan your days with a calendar located on the wall, choose the model that you like the most and according to your needs to be able to plan your days a few steps in your room. It is a way so that you do not forget things and thus remember what you have to do.
Linen quilts for your bed
You can choose beautiful colored duvets in linen fabric, which is great for hot spots as it will stay cooler than using a cotton fabric.
And a huge bulky blanket to accompany
Following the theme and trend of the blankets, you should always buy blankets to match the quilts so as not to unbalance your decoration. Try to make them the same tone or try to choose quilt sets that already bring you the matching blanket according to your design or if you prefer you can combine sets and create your color palettes to be more original.
Woven blanket for your armchair
Although it is not a cheap garment, it is unique and perfect for decorating bedroom furniture, and you can comfortably wash it in your washing machine without having to take it to the laundry.
A set of curtains
Get the curtains that you like the most and that match your decoration, quilts, and furniture. Our recommendation is to choose neutral colors since these adapt easily to any decoration and color. If you want to give more light to your room, choose white curtains in somewhat transparent fabrics to let in natural light, or if you prefer you can choose dark colors to give shade and darkness to your room.
Nice baskets
In addition to being a very beautiful decoration element, it is perfect to organize things in your room. In it, you can organize pencils, accessories, socks, clothes, straps, and everything you need a space to keep your room tidy and give space to any place.
Carpets
You cannot stop choosing carpeting to decorate the floor of your room. You can always choose furry models made of wool in beautiful colors to give life to the floor of your room. Dare and choose the one you like the most.
Candles
You can choose conventional candles to light them from time to time or you can choose scented candles to decorate your room, in stores you can get the aroma of your preference. Did you know that there are candles that smell like pages of books? Or you can simply choose vanilla scented candles. Or if you see it as a dangerous element, you can get electronic candles that will softly illuminate your room for any special occasion.
Roses that never wither
In the market there are options of roses that you will have for a lifetime, get them online and place them on nightstands, desks, or wherever you see fit.
A projector
To illuminate the walls or ceiling with stars you can get these projectors, there are a variety of prices and options to decorate your room in a modern and special style.
Some more bedroom essentials for a new home
A comfortable mattress and pillows.
A nightstand with drawers or shelves to keep your essentials close by.
A dresser or chest of drawers to store your clothes.
A lamp or light fixture for reading.
Curtains or blinds to block out light and provide privacy.
Good to read:
New Home Essentials Checklist For First-Time Homebuyers – PODS