One of the most needed furniture for kids is an ergonomic desk chair. For work and play at home, our children spend a good amount of time sitting to learn and play. So, having a good desk chair for little one is essential. This type of chair can help your kids to grow and sit right. Correct sitting posture is what we parents need to keep in mind.
An adjustable seat height, seat depth and lumbar support are what make top rated ergonomic chairs. These chairs are great to minimize neck pain while improve good posture. In this regard, you should have this type of chair for children at home, so they can customize the fit to their body or seating preferences.
Having a poor seating posture can lead to multiple symptoms such as neck pains, shoulder pains, back pains, muscle fatigue, rounded shoulders, slouching or even headaches. It is essential that children learn about good posture starting at a young age.
But how to get an ergonomic chair designed for children? Here's my recommendations of what you should buy.
Also Recommended: The Best Chairs for Toddlers
A List of the Best Kids Ergonomic Desk Chairs
SitRite Ergonomic Kids Desk Chair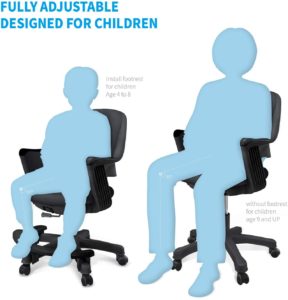 Great for children ages 4 plus and small teenagers, the SitRite Ergonomic Kids Desk Chair makes top of this list. You can quickly assemble this chair in about 5 minutes. The chair meets safety and flammability California bureau requirements. Why I recommend this as one of the best ergonomic chairs for kids? Well, it provides an ergonomic design. And with full cushioned back support, it comes with various adjustable features for kids. What's more? The chair has a sliding seat that can be shifted according to the size and comfort needs. With full height adjustment capabilities, it's easy for kids to spend time doing school work.
Ergonomic cushioned back support
Thick padded slidable seat depth
Front and back with locking mechanism
Detachable footrest and rounded armrest for added support and comfort
Urethane wheels with attachable wheel covers for protection and movement lock
SIDIZ Ringo Kid Desk Chair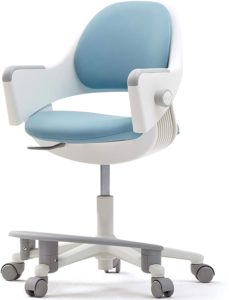 Designed for a growing child aged of 6 to 13 (3.5 ft to 5.3 ft tall), this is another top choice that you can consider. In the box, you'd get a chair body (backrest and seat), star base, footrest, and gas lift and casters. It's super easy to raise and lower the chair. I like the footrest that comes with this chair the most.
Sit-brake casters
Height & depth adjusting function
Ringo swivel type
Great build quality
Guyou Swivel Ergonomic Kids Desk Chair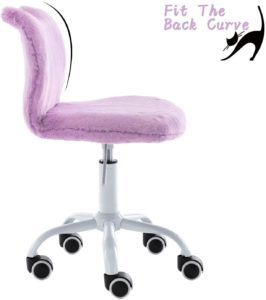 This is another easy to install ergonomic chair for your kids. Strong and sturdy, you'll find the look of it adorable. Like it or not, you will find the soft and skin-friendly fabric great to have in this kid chair.
Soft and skin friendly-fabric
No sharp edges for safety
Good build quality
GreenForest Children Student Chair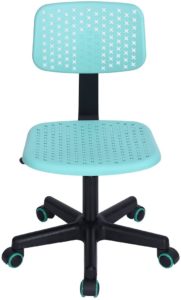 What to love about the the 360-degree swivel chair is its smooth-rolling colorful strong casters for flexible move. An adjustable children study desk, it's another great solution for all-day comfort. However, what you should be aware of is there are some sharp edges and the seat is not soft. Also, it's super to clean. You should be aware that this chair is made for kids, not adults.
Comfortable to seat
Easy to assemble
Cool color