Lately, the use of magnetic screen doors has become prevalent in many homes. This is not to say that the typical screen doors are not good, but that the magnetic screen doors offer greater convenience and efficiency as you move in and out of your house. Another benefit is the low-cost way to economically cool your home. The magnetic screen doors do not require you to use your hands to open making them very efficient. So, in helping you get just the right magnetic screen door, we have compiled a list of the best magnetic screen doors in the market today.
You may need to consider some factors just before you make that order. These include: the size of the door, the number of magnets, construction and ease of installation. Bringing that outdoor feel indoors while keeping the bugs away is not a tough job anymore with these amazing doors.
A point to remember is that you should check the safety features of your door to prevent it from crumbling down. Also, when it comes to keeping those bugs and pests away while at the same time allowing fresh air to come in, the best magnetic screen doors are doing a perfect job.
A List of Top 10 Best Magnetic Screen Doors
The Magnetic Screen Door Heavy Duty Mesh and Velcro MegaMesh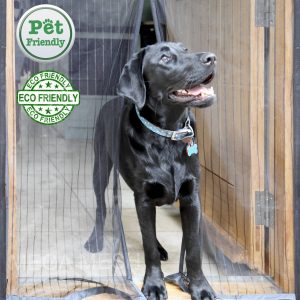 Measuring at 36 inches by 83 inches, this tough meshed magnetic screen door has a high wear and tear resistance making it a perfect door to go for. With 26 magnets closely lined directly to each other, the door keeps securely closed when not in use.
Micro mesh keeps the smallest bugs out
Magnetic hands free entry
Pet friendly access
iGotTech Magnetic Screen Door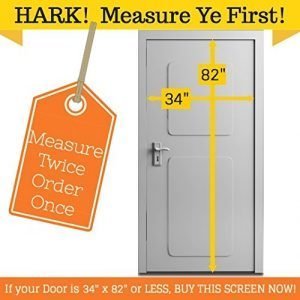 A door that will give you value for your money. It boasts of high standard construction, 26 powerful magnets on its edges and a Velcro mile feature incorporated into its frame to give just the perfect measure.
Easy to setup and remove

Strongest materials

Micro mesh keeps the smallest bugs out
Pet friendly access
LETOOR Magnetic Screen Door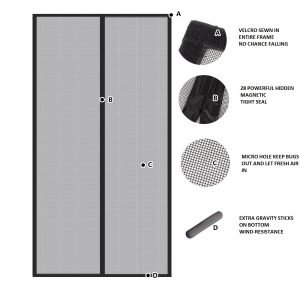 The LEFTOOR magnetic screen door comes with 28 strong magnets on its edges, gravity sticks on the bottom side and a fiber glass material which gives it its tensile strength. Its installation process is easy hence no need for worry whatsoever.
Tough mesh materials

Won't break, no gap
Protect against mosquitoes and bugs
Flux Phenom Reinforced Magnetic Screen Door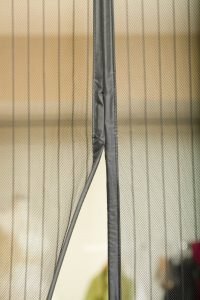 Featuring 26 magnets lined up next to each other, this magnetic screen door made from a durable mesh material will ensure no insect can come in. It's so easy to install it considering it also comes with a video tutorial for its installation.
Easy to assemble
Strong f

iberglass mesh

Not pet proof and friendly
Heeku Magnetic Screen Door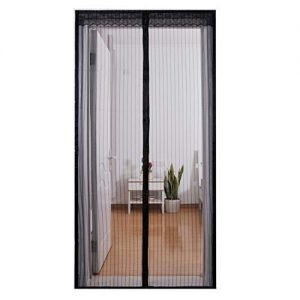 Designed with a see through feature, this door comes with 12 auto shut magnetic stripes and 16 magnets to close the mesh effectively. This screen door also comes with a drawing pins and Velcro rolls. It will effectively prevent insects to your indoors hence a great consideration.
Heavy duty mesh
Auto-Snap and tight seal
Quick and easy to install
Bodyguard Magnetic Screen Door-Full Frame Velcro, Heavy Duty Mesh Curtain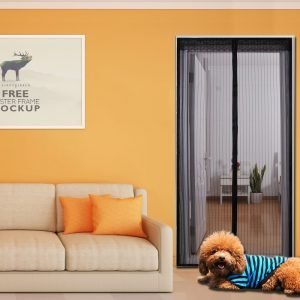 Made out of durable Mesh material, this magnetic door is big enough for doors of up to 36 inches by 83 inches. With 28 powerful magnets to its fabric, this magnetic door is sure to keep any bug out hence a good option to consider.
High-density and antioxidant material
Tough and durable
Inspired Home Living Magnetic Screen Door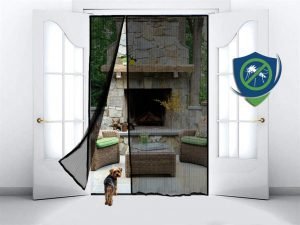 This Screen door is famed for its durability, featuring 26 high energy magnets making it stand out among its peers. The screen door boasts of sturdy meshes making it a good candidate for high traffic doors.
Easy to install in less than 10 minutes
No gap
The FitLife Tall Magnetic Screen Door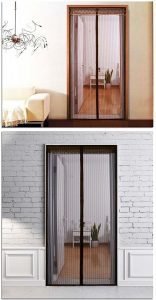 Measuring 35 inches by 96 inches, the screen is perfect for tall doors. It has 26 magnets lined next to each other and is made of heavy duty mesh material to keep all the insects away. Velcro tape is provided and the installation process so easy.
Durable, no wrinkles
Functional
Strong magnets
The Premium Quality Screen Door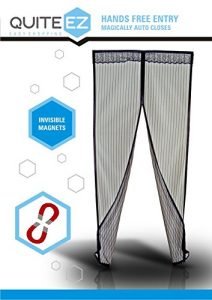 Featuring top quality polyester construction, the screen door can be washed without a problem. It keeps bugs away while allowing air to flow freely. Also, it has a very easy installation process for anyone. Not surprisingly, the magnetic entry way is easy to use and even kids and pats have no trouble getting through. You'll just love it.
No gaps
Hands free entry & exit
Fits single door and sliding door
Trademark Home Magnetic Screen Door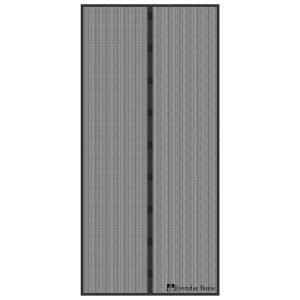 This magnetic screen door has a tight close enhanced by its heavy duty magnets thus ensuring no insects coming in. It is suitable for high traffic doors due to its high quality material which can easily be folded for easy storage. There are up to 18 heavy duty magnets.
Pros
Easy for toddlers & pets to walk through
Strong materials and durable, tough mesh
Easy to install
Magnets work well
Looks nice
Cons: