The bean bag chair is an essential item for every home. It provides comfort for both kids and adults, allowing them to work, play, or relax while sitting or lounging. With the right bean bag chair, you can enjoy your favorite TV shows in the comfort of your own home. But with so many options available, it can be difficult to choose the best one.
When considering a bean bag chair, it's important to think about the materials used and the cover. Not all bean bags are made the same, so it's important to choose one that is both comfortable and durable. The cover is also important as it determines how easy the chair is to clean. A machine-washable cover is a good option to have, especially if you tend to spill drinks or get the chair dirty.
A List of the Best Bean Bag Chairs for Teenagers
Big Joe 645614 Dorm Bean Bag Chair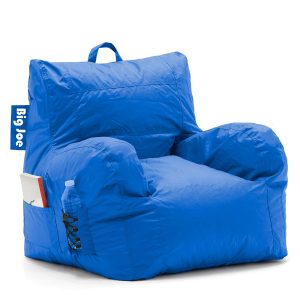 Big Joe is a big name in making the best bean bag chair. The bean ban chair maker uses 80% recycled materials for its environment-friendly products. Why I love and recommend the Big Joe bean bag? It's easy to refill and clean. The seat size is a bit small, though.
Built in handle
Covers are double stitched
Covers are re-fillable
BeanBob Bean Bag Chair for Kids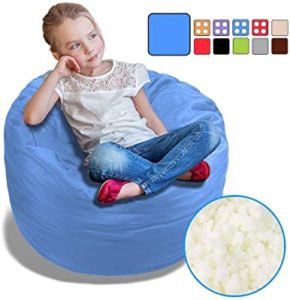 Thinner than others on this list, the BeanBob bean bag chair is easy to maintain.
Removable & washable outer cover
Virgin foam
Strong outer cover zipper
Flash Furniture Oversized Solid Royal Blue Bean Bag Chair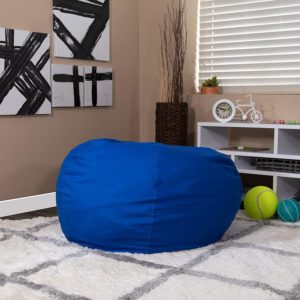 We really love this Flash Furniture Bean Bag Chair. It's easy to clean with damp cloth. The cotton is machine washable, so it's easy to clean it on a regular basis. After some months of use, you'll realize that you'll need to refill the bean bag.
Comfortable and lightweight
Cotton upholstery
Sofa Sack – Bean Bags Bean Bag Chair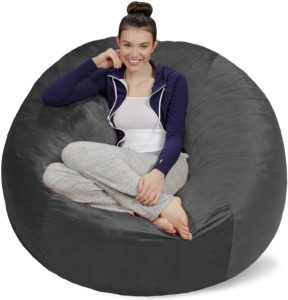 Filled with the most durable foam, the Sofa Sack bean bag chair is another choice for most people. Have it in your family room, basement or even home theater.
Chill Sack Bean Bag Chair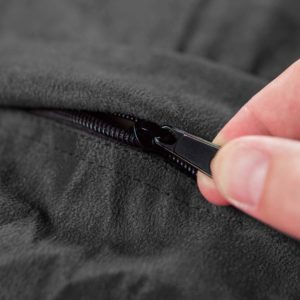 Stuffed with a shredded, soft, memory foam, you'll enjoy flopping and falling on it all you want. It will never lose its shape.
Posh Large Beanbag Chairs for Kids, Teens and Adults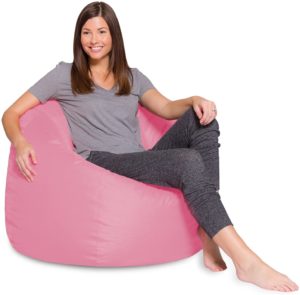 The Posh bean bags are best for both an adult and a kid. The cover was made from 100% PVC polyester fabric, making it easy to clean and more durable than other bean bag in this review.
Measuring 35 in x 35 in x 27 in
100% polyester stuffed with virgin polystyrene beans
Moonstone Memory Foam Bean Bag Chair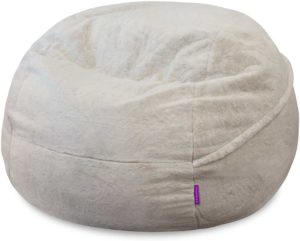 Inside the Moonstone Bean Bag Chair is full of shredded memory foam cubes, making comfortable and easy to wash.
Jaxx 6 Foot Cocoon – Large Bean Bag Chair for Adults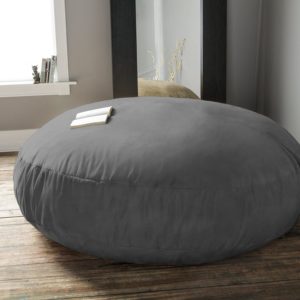 The Jaxxx 6 is the best bean chair for most adults. The cover was made from lush micro-suede (polyester) and is removable for machine wash. The whole family will love this for its gigantic size.
Lumaland Luxury 6-Foot Bean Bag Chair with Microsuede Cover Dark Grey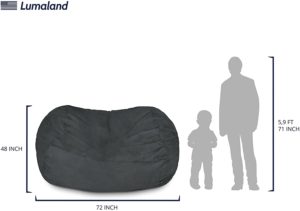 Designed for daily use by kids, grown-ups and even your lovely pets, Lumaland Luxury comes with two separate covers. It would take some time to reach its full comfort potential.
Machine washable microsuede outer covering
Beige polyester inner cover
CordaRoy's Chenille Bean Bag Chair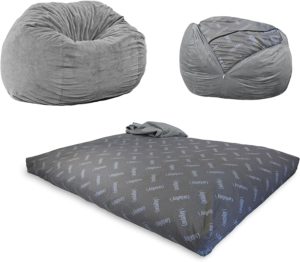 What makes the CordalRoy's bean bag chair outstanding from the others on this list is that you can convert it to a bed for sleep over. And it's easy to do that. It's the best bean bag chair for a small one-room apartment.
Materials: polyester blend
Made in the USA and Imported
Plush microfiber cover is soft-to-touch with a durable woven backing
Extra long zipper for easy removal